Parmesan Meatballs Recipe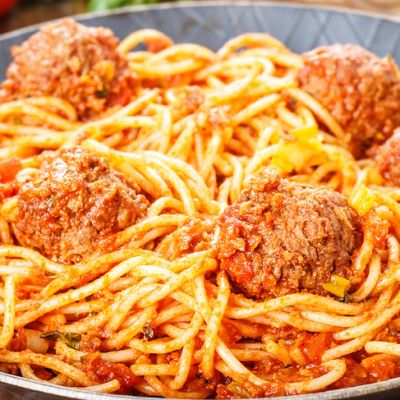 This parmesan meatballs recipe makes tasy meatballs that you can eat with a variety of dishes. Add to a plain sauce and spaghetti dish.
Ingredients
2 lbs ground beef
1 cup grated parmesan cheese
1/4 cup chopped fresh parsley
2 eggs
2 garlic cloves, minced
Makes 8-12
Directions
Preheat oven to 375°F
Line a 15 x 10 inch pan with aluminum foil and set aside.
In a bowl mix together cheese, meat, egg, parsley and garlic.
Spoon out small handfuls of mixture and shape into 12 meatballs.
Transfer meatballs to prepared pan.
Finally bake for 25 minutes or until cooked through.
Serve with spaghetti and add sauce to your desire.