Chocolate Cinnamon Cake Recipe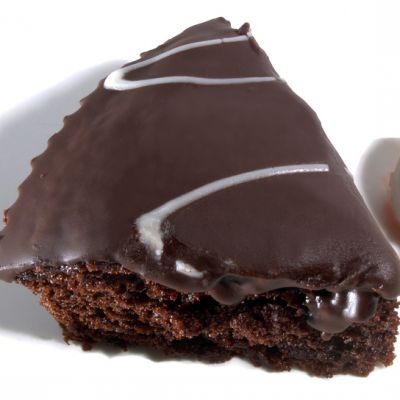 This chocolate cinnamon cake makes one 8 inch one layer cake. It is just right amount for a quick homemade dessert to serve to a small group.
Ingredients
Cake
1 cups all purpose flour
1 cups granulated sugar
1/2 teaspoon baking soda
1/2 teaspoon cinnamon
1 cup butter
4 Tablespoons cocoa
1/2 cup water
1/4 cup buttermilk
1 eggs
1 teaspoon vanilla
Ganache
1 cup dark chocolate chips
1 cup heavy cream
White Drizzle Icing
1/2 cup confectioners' sugar
1 teaspoon milk
Serves 6 to 8
Directions
Cake
Preheat oven to 350 degrees F.
Grease and flour a 8 inch round cake pan with butter.
Whisk together flour, sugar, baking soda and cinnamon. Set aside.
In a small pot melt butter. Add cocoa and water, whisk until smooth and remove from heat. Let cool.
Add cocoa mixture, buttermilk, egg and vanilla to dry ingredients. Mix until well incorporated.
Pour into prepared cake pan and bake for 20 to 25 minutes, or until an inserted toothpick comes out clean. Set to cool, once cool enough to touch turn cake out if pan and let cool completely on a wire rack.
Chocolate Ganache
In a double boiler or a pot filled with water and a bowl melt chocolate with cream on medium low heat. Set aside.
White Drizzle icing
In a small bowl mix together confectioners' sugar and milk until its smooth and runny. Add more milk if necessary to thin it out.
Assembly
Pour ganache over cooled cake, drizzle white icing over top over ganache. Serve.