Chicken Taco Recipe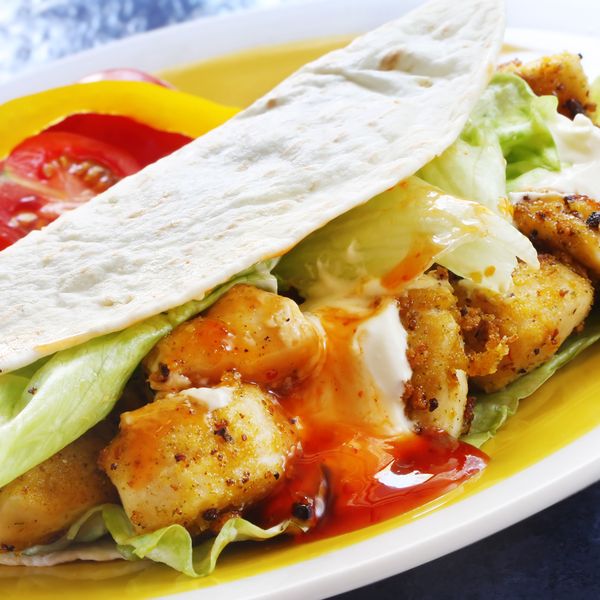 Chicken Taco's are great anytime.
Ingredients
3 cups cooked chicken, chopped into bitesized pieces
1 (4 ounce) cans green chilies
1 cup green chili salsa
1 cupwater or 1 cup chicken broth
1/2 teaspoon cumin
1/2 teaspoon salt
1/2 teaspoon Mexican oregano
2 teaspoons chili powder
2 tablespoons fresh cilantro ( minced)
1/2 fresh lime, juice of
12 soft taco-size flour tortillas
1 cup cheddar cheese, Grated
lettuce, Chopped
1 tomato, Chopped
sour cream
guacamole
* Note choose mild salsa unless you really like it hot
Directions
In a large sauce pan, combine first 9 ingredients and bring to a boil.
Cover chicken and reduce heat to simmering. Simmer approximately 20 - 30 minutes or until liquid is absorbed.
Remove from heat and squeeze in the juice of 1/2 lime.
Heat tortillas and keep warm in foil.
Put two tablespoons of the chicken mixture and one tablespoon of grated cheese in each tortilla.
Serve with option of lettuce, tomato, sour cream or guacamole and extra salsa as desired.