Glazed Chicken Skewers Recipe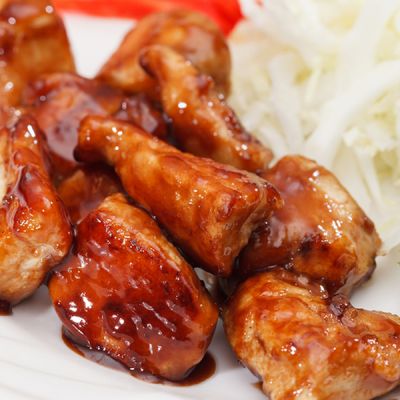 A sweet and tender chicken recipe.
Special Offer
Get the Fat Burning Kitchen Book - FREE
Your 24 Hour Diet Transformation to Make Your Body a Fat-Burning Machine! Get your FREE copy here.
Ingredients
2 cups chicken breast, cut into cubes for skewers
Salt and freshly ground black pepper
5 tablespoons unsalted butter, softened
1 tablespoon chopped fresh parsley, optional
3 cloves garlic, finely chopped
1/4 cup apricot preserves
1 tablespoon Dijon mustard
1 teaspoon cider vinegar
1 cup chicken broth
20 wooden skewers
Directions
Mix all ingredients together in a food processor.
Toss cubed chicken in a ziploc bag with your marinade and let sit overnight.
Poke wooden skewers through chicken cubes.
Grill on direct medium heat for 5-10 minutes on each side.